Počas Bielej noci pristane Mesiac, návštevníci z vesmíru a stanete sa digitálnymi sprejermi
22.09.2017
"
Biela noc premení ulice Bratislavy na magickú nočnú prechádzku.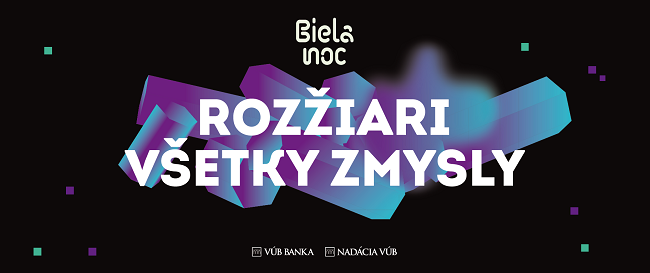 Festival Biela noc, ktorý prebehne v Bratislave 7. októbra, zverejnil zatiaľ najbohatší program vo svojej histórii.
V Bratislave návštevníkov počas jednej noci zavedie na nové lokality a predstaví až 65 zastávok s dielami špičkových zahraničných a domácich umelcov.
V bratislavskej Medickej záhrade a v košickej Kunsthale nad bazénom bývalej plavárne sa budú tento rok diať vesmírne úkazy. Znesie sa k nám Mesiac – monumentálne dielo Luka Jerrama Museum of the Moon. Britský sochár vytvoril vernú kópiu Mesiaca s priemerom sedem metrov.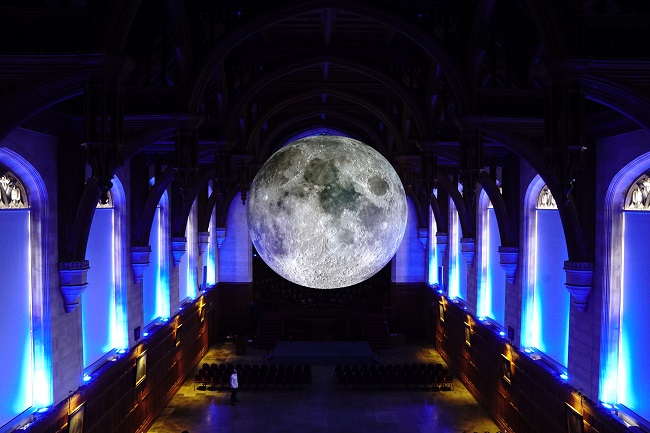 Biela noc zároveň privíta návštevu z inej planéty – po úspešnej premiére v roku 2015 prinesie austrálska umelkyňa Amanda Parer ďalších exotických návštevníkov. Diela unikátnej umelkyne môžete obdivovať vďaka podpore našej banky. Po veľkých žiariacich zajacoch sa tentokrát s dielom Fantastic Planet medzi nás znesú obrovskí humanoidi. Skupina piatich gigantických postáv bude počas Bielej noci objavovať našu "fantastickú planétu". Netreba sa báť, títo prieskumníci sú mierumilovní a po pristátí na Zemi sa veľmi radi fotia. Stretnete ich na viacerých miestach v Bratislave, svoju základňu budú mať žiariaci obri pred budovou centrály VÚB banky.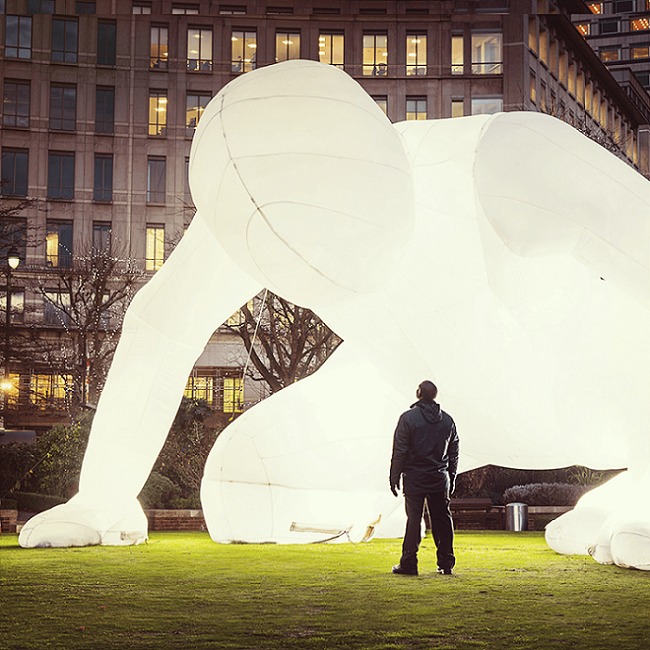 Galéria Nedbalka v Bratislave sprístupní výstavu finalistov súťaže Maľba 2017, ktorú už 12 rokov organizuje Nadácia VÚB, do neskorých nočných hodín. Navyše sa budete môcť stretnúť aj so samotnými vystavujúcimi umelcami, ktorí budú prezentovať svoju tvorbu.
Pre návštevníkov Galérie Nedbalka je pripravená ešte jedna špecialitka - "sprejerská". TRAKT! Široká verejnosť dostane po zotmení jedinečnú možnosť odkryť diela finalistov súťaže Maľba 2017 priamo na fasáde galérie. Pomocou špeciálneho digitálneho spreja sa postupne zobrazia - odkryjú - zdigitalizované veľkoplošné maľby, ktoré následne uvidíte vo výstavných priestoroch.
V spolupráci s Bielou nocou sme pre vás pripravili aplikáciu Biela noc 2017 s mapou, popismi diel a užívateľským manuálom, ktoré vám pomôžu s orientáciou v jednotlivých trasách a dielach. Aplikáciu nájdete v Apple store alebo v Google Play store. Novinkou je tiež možnosť vytvorenia Mojej trasy z bohatého programu, vďaka čomu si môžete užiť Bielu noc podľa vlastnej chuti.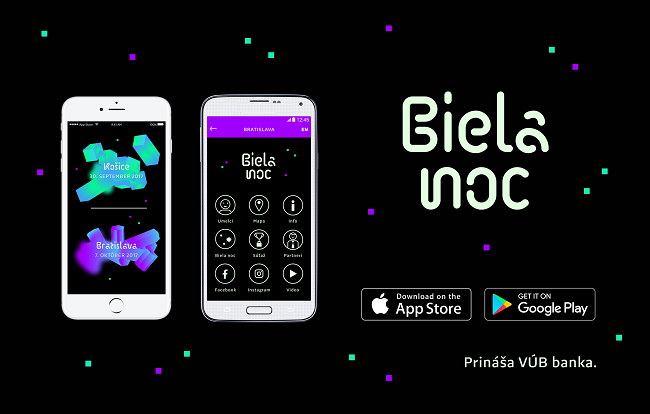 Zároveň máte možnosť získať VIP BN PASS, ktorý vám zabezpečí prednostný vstup na vybrané inštalácie. Vychutnajte si headlinerov prednostne. Príďte si počas Bielej noci kúpiť BN PASS do Lab. Café, zaplaťte platobnou kartou alebo platobnou nálepkou od VÚB a získajte 1 zo 100 VIP BN PASS-ov. Podrobné informácie nájdete na https://www.bielanoc.sk/sk/ba/vstupenky.
Bližšie organizačné informácie budú včas zverejnené na webstránke podujatia www.bielanoc.sk.
"