Kľúč ku sporeniu: musíte vedieť, na čo sporíte
"
Vyšší príjem zvádza k presvedčeniu, že nám z neho prirodzene musí niečo "ostať". Základom úspechu je však sporiť z toho, čo zarobíme, nie z toho, čo nám na konci dňa náhodou zostane.


Ako si vybrať vhodné sporenie?
Dôvodov pre sporenie je mnoho. Život prináša rôzne nečakané situácie, ktoré človek nemusí vedieť ovplyvniť, je teda dobré mať odloženú určitú čiastku "pre istotu". Je dobré myslieť aj na vzdialenejšiu budúcnosť a zabezpečiť si zásoby na dobu, keď očakávame zníženie príjmov. Alebo si môžeme sporiť aj na niečo úplne konkrétne, po čom už dlho túžime. Sú to rôzne druhy sporenia a ktoré z nich je pre nás to pravé, závisí od toho, aké máme očakávania do budúcnosti.

Finančná rezerva
Takéto sporenie slúži pre prípad, že nečakané výdavky presiahnu náš bežný mesačný rozpočet alebo sa nám príjem dočasne zníži kvôli strate zamestnania či zdravotným problémom. Môžeme však aj náhle potrebovať vyššiu čiastku na opravu auta alebo zariadenia v domácnosti. Pre takéto účely je dobré mať peniaze vždy poruke, na ľahko dostupnom účte.

Aj pre finančnú rezervu je vhodné určiť cieľovú sumu – optimálne tak, aby pokryla nevyhnutné výdavky domácnosti počas 3 až 6 mesiacov. Aj pre tieto účely Vám Váš osobný bankár pomôže vybrať si produkt ušitý na mieru. Možno Vám budú vyhovovať sporiace účty, krátkodobé termínované vklady alebo konzervatívne podielové fondy s krátkym investičným horizontom.

Finančná sloboda
Na dobu 1 až 10 rokov si peniaze väčšinou sporíme, aby sme si splnili svoje sny a plány do budúcnosti. Novú kuchynskú linku, rekonštrukciu domu, kúpu auta alebo štúdium detí obvykle plánujeme dlhodobo. V tom prípade sa nám viac oplatia sporiace produkty s dlhším obdobím sporenia alebo investičné produkty. Okrem sporenia a jednorazových investícií máte možnosť investovať aj do Kombiproduktu, ktorý ponúka istotu termínovaného vkladu s aktuálne výhodným úročením v kombinácii so zhodnocovaním Vašich prostriedkov investíciou do vybraných podielových fondov.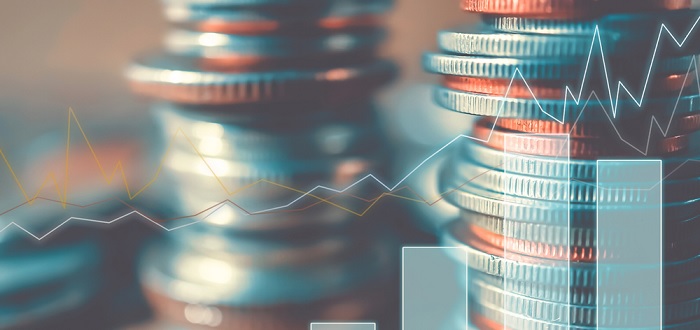 Zabezpečenie sa na dôchodok
Od určitého veku sa všetci zamýšľame, ako bude vyzerať náš dôchodok a hľadáme spôsoby, ako si zabezpečiť prijateľnú životnú úroveň aj v zrelom veku. Mladí ľudia majú väčšinou iné starosti, no práve v horizonte 30 – 40 rokov by dokázali našetriť viac a "bezbolestne". Cieľová suma sporenia na dôchodok by mala dorovnať rozdiel medzi súčasným príjmom a očakávaným dôchodkom. Ak chceme efektívny výsledok, doba takéhoto sporenia by mala rozhodne presiahnuť 10 rokov.

VÚB AM Prémiové Sporenie je programom pravidelného investovania prostredníctvom podielových fondov, sú to fondy VÚB AM Active Magnifica, VÚB AM Konzervatívne portfólio a VÚB AM Dynamické portfólio. Máte tak možnosť zhodnotiť svoje peniaze lepšie než pri klasickom sporení, pričom si môžete sporiť aj po nižších čiastkach a nasporenú sumu si môžete vybrať už po 3 rokoch bez výstupného poplatku. Výšku pravidelne sporenej sumy si môžete kedykoľvek meniť a takisto vložiť aj mimoriadnu investíciu až do 1 000 EUR mesačne.

Na dosiahnutie uspokojivej životnej renty v dôchodku je vhodné aj doplnkové dôchodkové sporenie, životné poistenie alebo investície do podielových fondov so stredným a dlhým investičným horizontom, s výberom ktorých Vám pomôže Váš osobný bankár vo VÚB.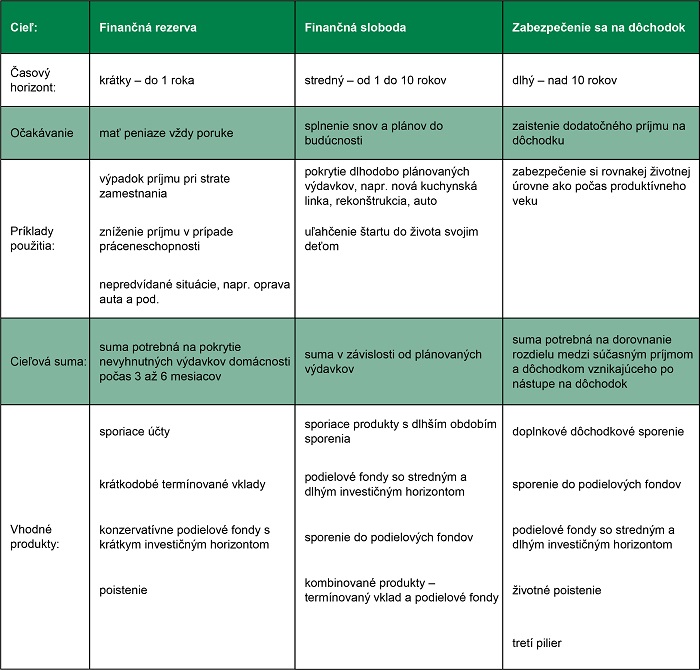 "